Celebrating International Record Store Day with Niko, Manager of Inandout Records
International Record Store Day is a celebration of independent record stores and the culture of vinyl records. Each year, on the third Saturday of April, music lovers around the world come together to support their local record stores and celebrate the unique experience of flipping through crates of vinyl. In honor of Record Store Day, Audio Anatomy sat down with Niko, manager of Inandout Records, to gain insights into their personal journey as a music enthusiast, the resurgence of vinyl, and tips for new collectors.
Audio Anatomy: Can you tell us how you became the manager and how you first became interested in collecting vinyl?
Niko: At the age of 16 I took over my father's record collection. I was enjoying the nightlife and going to clubs a lot at that age, and that's how my love for electronic music started. I began to play electronic music, first privately and then publicly in small venues.
By the age of 17, I was having trouble with math, physics, and chemistry at school, so I quit. After two months at home, my parents thought it was time for me to get an education. I always wanted to do something that I also enjoyed in my private life. So, the first trip led me to the record store I trusted, where I spent a lot of time looking for new records and spending my pocket money anyway. I tried my luck and asked if they would hire an apprentice. As fate would have it, I was promptly hired. I have been with Inandout Records since 2004 (19 years). The store has grown steadily all around, although it initially shrank as the CD departments closed. But I held on to the good old vinyl and struggled to bring the store through hard times. This paid off from 2013 as the sales figures rose again. Little by little I was given more responsibility. The store developed well and so I grew year after year further into the role of the manager.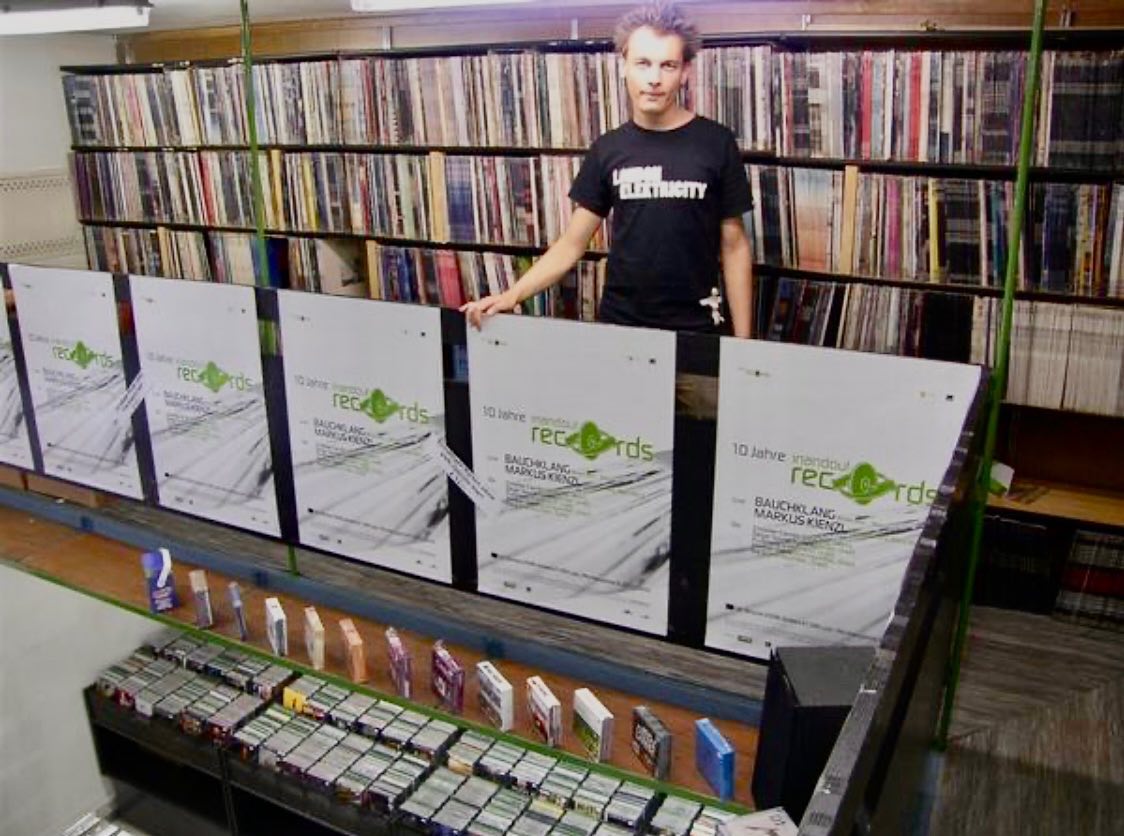 Audio Anatomy: What do you think distinguishes record collections from other collections like stamps or coins?
Niko: Music is something very personal – if you collect it the right way. Music moves, awakens memories, is therapeutic and can therefore also heal wounds. Especially vinyl can help to unwind you very well. I think vinyl should be available on prescription. When I buy collections today I can get an idea of the previous owner. I find that beautiful. A collection reflects to a large extent also somehow the owner. That's hard to do with other things like stamps.
Audio Anatomy: Why do you think vinyl has experienced a revival in recent years?
Niko: In my opinion, there are two reasons for it. One is that there is simply no better format to collect music. That's why people who are intensively involved with music mostly collect vinyl. Then comes the CD, but I always say you can love a vinyl record, you can't love a CD. That's probably mainly because of the feel and the patina 🙂 In addition, our over-digitized world is simply overwhelming. The analog component of the record has an easy game there to provide a certain balance to that.
On the other side, a record is very suitable to be presented on social media. In the glamorous world of Instagram, you can showcase your latest finds and put yourself in the spotlight. This also makes the record a must-have for young people. Some people literally stumble into vinyl collecting this way and become real diggers, searching for rarities and spending a lot of time on it. While others do it simply to be admired and collect everything that's currently trending and gathering dust on the shelf. This has definitely fueled the boom among young people.
THE BEST WAY TO COVER UP WHITE WALLS
IS WITH BLACK AND COLOURED RECORDS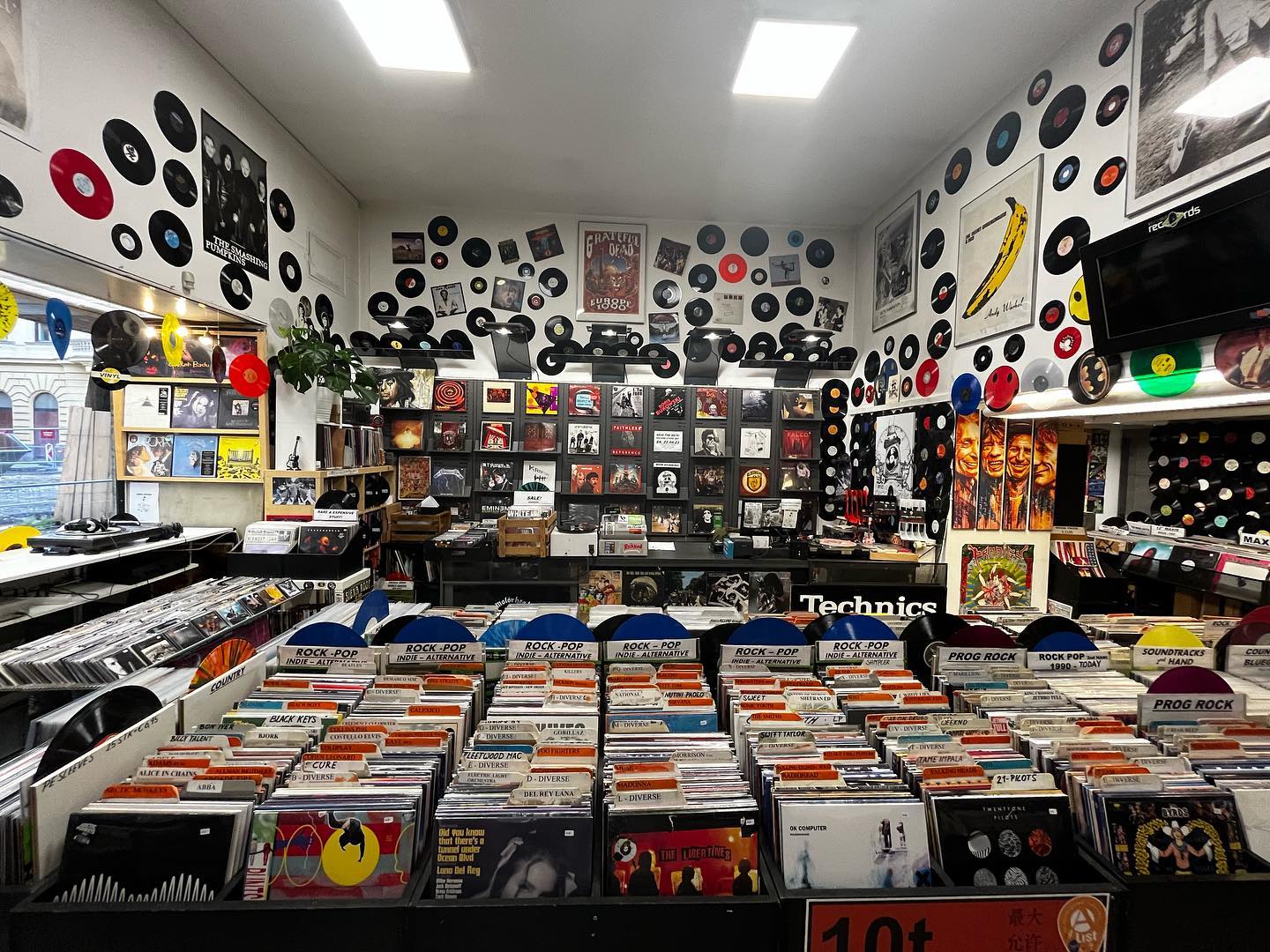 Audio Anatomy: Can you tell us some of the rarest and most valuable records you have ever found in your store?
Niko: Oh well, among the rarest LPs that have been in the store so far is definitely the original pressing of Paternoster – Paternoster. Another highlight was David Bowie's – The Man Who Sold The World with the original German cover.
Audio Anatomy: Got any tips for new collectors who are just starting their record collection?
Niko: Buy records that you consider to be good, not LPs that supposedly no collection should be without. This gives the collection a personal touch and you don't put potential dust collectors on your shelf. Vinyl is bought for the record player – not for the shelf. As for equipment – a decent turntable costs from 250 euros upwards. Please keep your hands off case record players and retro complete systems. These devices are so cheaply constructed that you ruin records and their sound is the same as a cell phone. It's no fun and you can ruin your start into the vinyl world.
Audio Anatomy: What was the most unusual or surprising record request you ever received from a customer?
Niko: It wasn't a direct record request, but a young gentleman asked me if I could burn him a record – like a CD. A similar weird experience was a comment from a young customer who was listening to a Beatles record and said: "How cool, I didn't know that Apple used to produce records".
Audio Anatomy: How do you stay up to date with the latest releases and trends in the music industry?
Niko: The way I stay up to date is by talking to people in stores, reading newsletters from labels, and following social media.
Audio Anatomy: How do you decide which records you select for sale?
Niko: Listen to your customers! Labels, of course, promote everything that's new. You can never predict exactly if it will sell or not. That's why we're a bit late with the new releases here and there, but we offer what's in demand. Of course, this also has an economic background, since we can't return goods. When it comes to the back catalog, of course you need the big names and albums of the usual favorites who have made music history like Bowie, Led Zeppelin, Stones, Floyd. That's timeless music and it'll always sell.
Audio Anatomy: How has the pandemic affected your store and what measures have you taken to adapt to the situation?
Niko: Thanks to our loyal customers, we have managed to get through the pandemic without any major impact. Our vinyl community is very loyal, and a record store simply cannot be replaced by an online store, even though many predicted the opposite. An analog medium belongs in an analog world. With friendly and competent customer service, a wide range of products, and, most importantly, a passion for what we do, we made it through.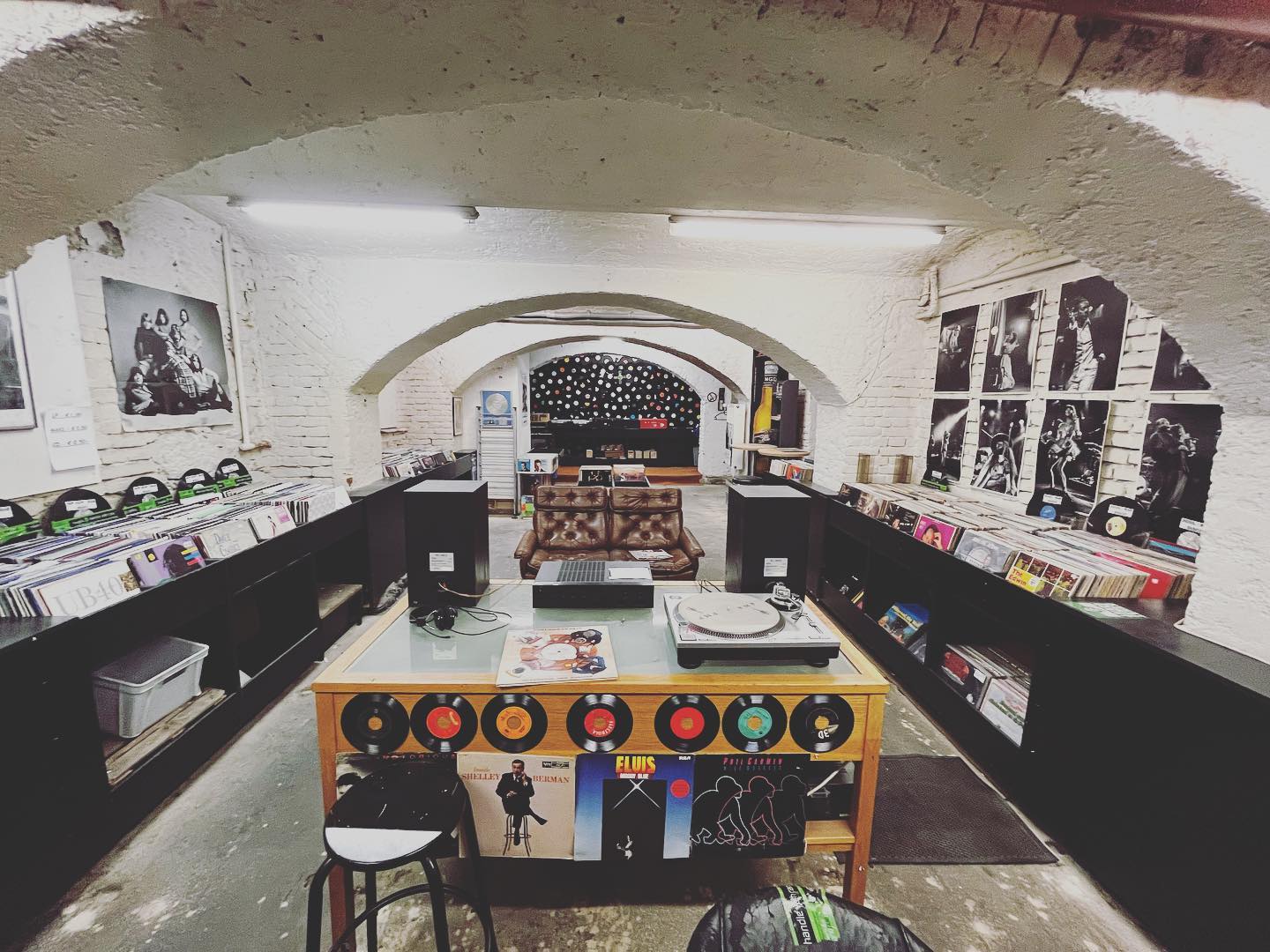 IF YOU SHOULD LOOK FOR ME, I'M IN THE BASEMENT
Audio Anatomy: What do you love most about being a record store owner?
Niko: Seeing customers leave the store with a smile, or long-time regulars with whom I've been able to build a friendly relationships. You never know what will pop up tomorrow, be it interesting records or interesting people – Just the two most important components to run a successful record store. Last but no least, no more listening to the same thing on the radio 20 times a day.

---
 
As we wrap up this interview with Niko from Inandout Record Store, it's clear that he loves what he does. Niko's enthusiasm and knowledge for music and the industry are contagious, and we hope that his words have inspired you to visit Inandout Record Store and support local businesses in your community.
Thank you, Niko, for taking the time to speak with us today and for sharing your insights into the world of vinyl and record stores. We wish you and Inandout Record Store all the best on this special Record Store Day and beyond.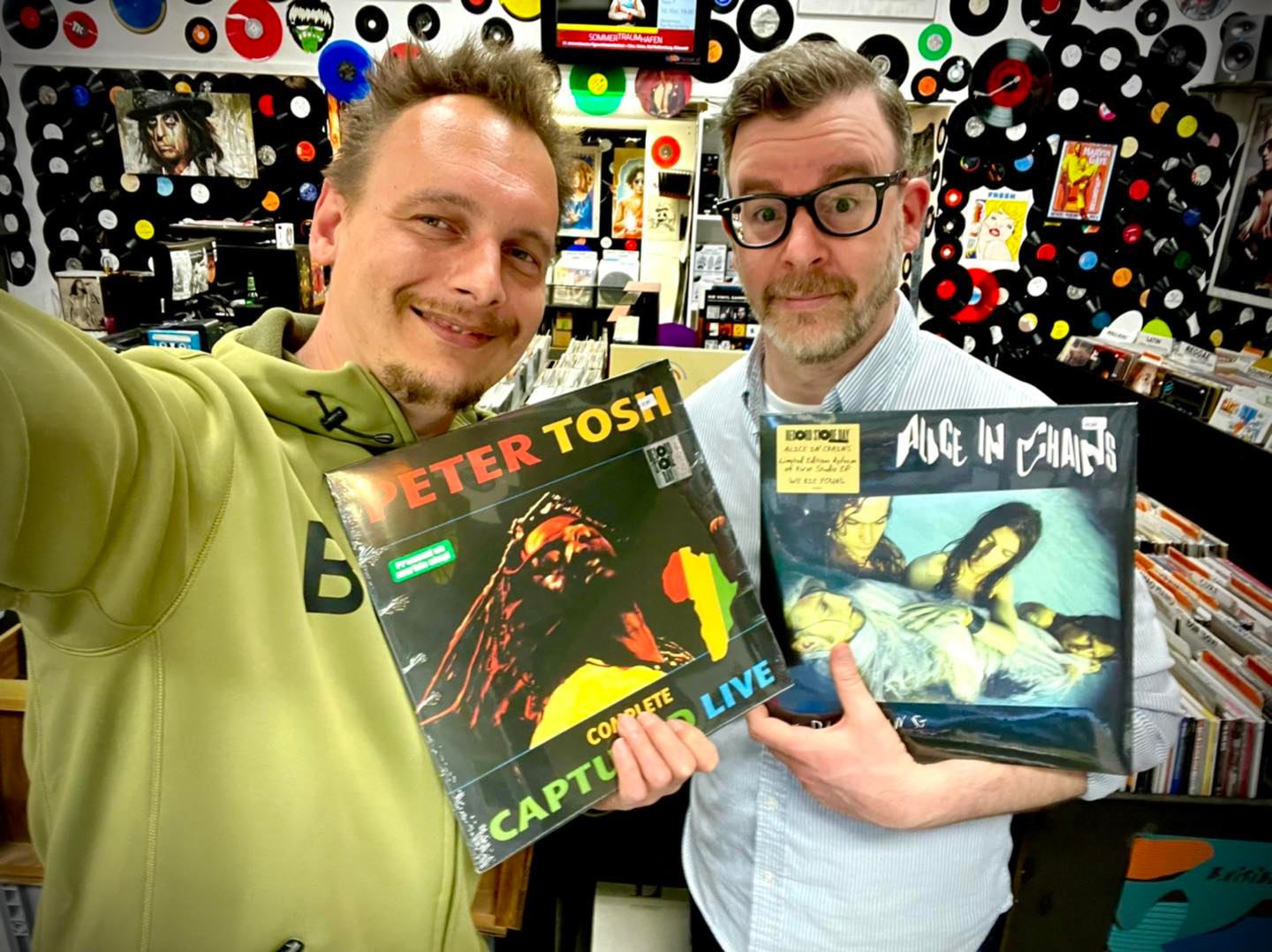 ---