Spin it right round (like a record),
right round!
Buying new shiny records is the safest buying choice when you're just getting started with your vinyl record collection.

However, nothing compares to the unique feeling of getting your hands on a second-hand record ­ especially when finding the record you're searching for in a mint second-hand condition! It feels like treasure hunt, but with way more pirates in the room who want to steel away your gains! Similar to vintage clothing or vintage furniture, second-hand vinyl records have their own story, smell, the maturity of age – all in all, they got character.
Step into the past …
… with a vintage record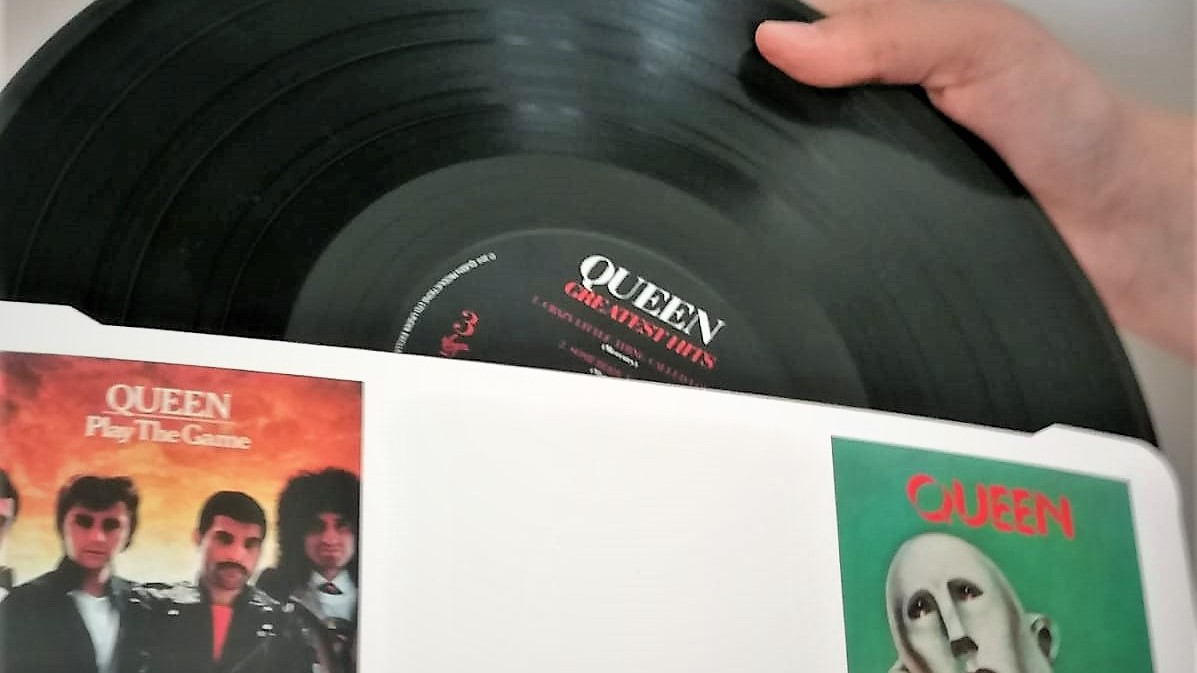 To grab or not to grab – that is the question!
Though this question might have not been burning on Shakespeare's mind, it is an important one for many vinyl lovers. In the next section we will dig further into the question of whether you should get a second-hand vinyl record or a new one, and most importantly, which criteria matter when doing so.
Let the treasure hunt begin!
First we'd recommend to search for record stores nearby and have a look at what they offer, cause the best place to check for second-hand vinyl records in a good condition still is the local store – ­if there is one in your city! We have found our vinyl paradise in the Inandout Record Store in Graz and they also offer second-hand records! Instead of flea markets record shops often buy the used records and do the maintenance themselves before reselling. Also you can have a closer look on the records condition and you might be able to listen to the record before buying.
There are, however, some online options where you can find great second-hand vinyl records. But buying blind might be quite tricky because it can be either a hit or miss. Depending on whether you trust the online dealer or if they have good ratings, you can be brave enough and order a record online. Unfortunately, we have already caught bent/warped records.
Also great places to check for second-hand vinyl records are flea markets or private vinyl dealers. Taking into consideration where you are located, this might also be a good place to start your vinyl treasure hunt. This will give you the ability to also have a closer look at the records and you can always bargain for a better deal if you find some kinks.
Tips and tricks for determining the quality!
Investigate the record under good lighting
The light will guide you – literally. Find a spot in the second-hand store where the lighting is very good, or the sun is shining through a window, and hold your record towards the light. Have a closer look. This method will not fail you, since bright light shows any possible flaws on a vinyl record.


Check the surface
Second-hand records might present light scratching marks on them – no worries, they should play without any issues. Dirt and dust can also be cleaned quite easily. It starts to get concerning when records have deeper cuts! However, if you really want a record that has a scratch, then give it a try and listen to it at the turntable. Iif the record got noise or it 'jumps' when arriving at the scratch, leave it alone!


Judge a book by its cover
The outside of a second-hand record might reveal the condition of the record itself. If the cover is not good maintained, e.g. it has more than a few creases or it is completely hanging off, you know that the previous owner wasn't the most careful. And if the inner sleeve is missing too, then you better pass or examine the record very carefully.
May the force be with you!
We hope you will enjoy the treasure hunt of second-hand vinyls and find your personal gems. Keep these tips and tricks in mind before you lay your hands on a second-hand record. As far as the maintenance of vinyl records goes? Stay tuned to find out more.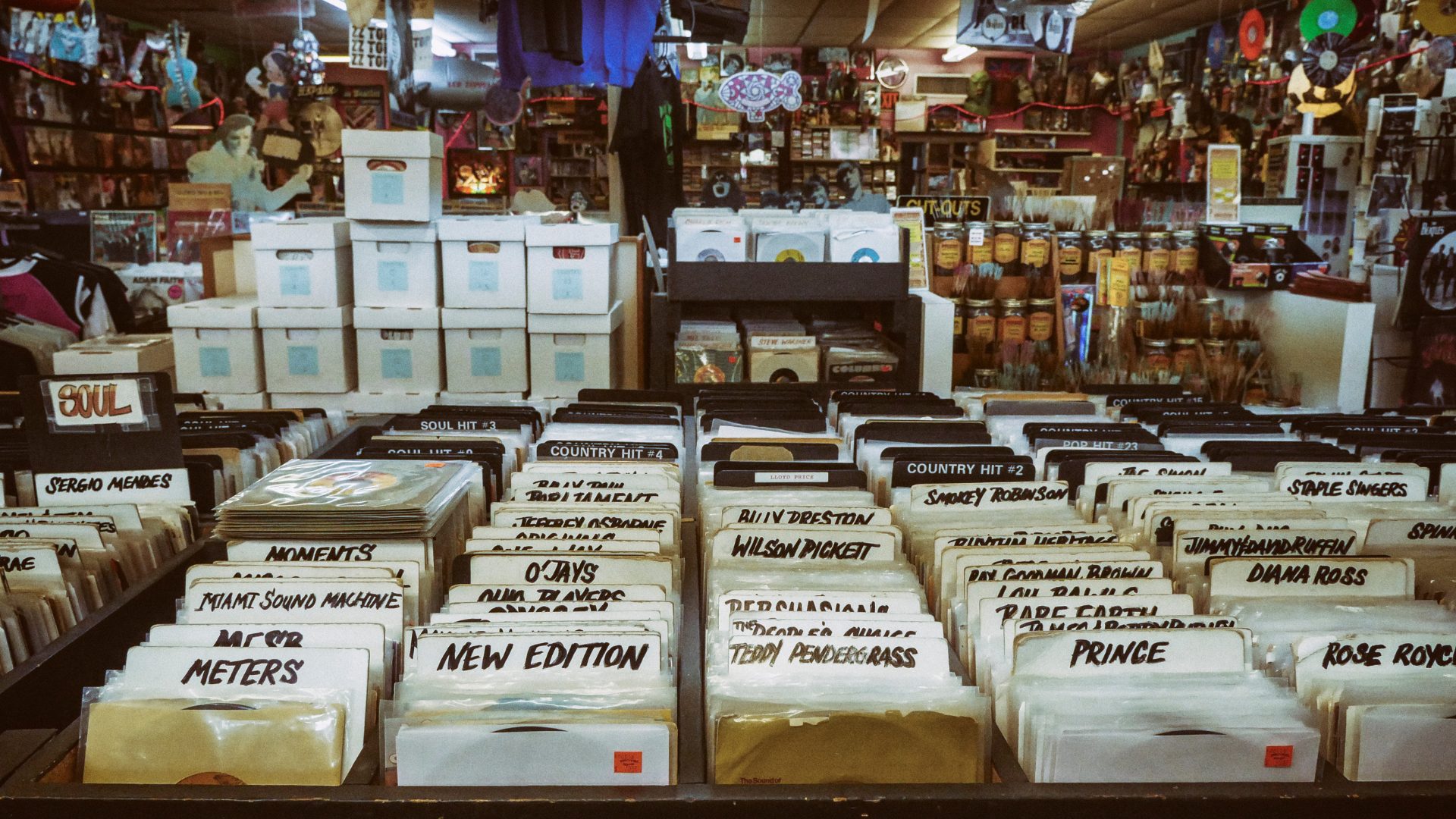 ---